WARP
BROWSE FASTER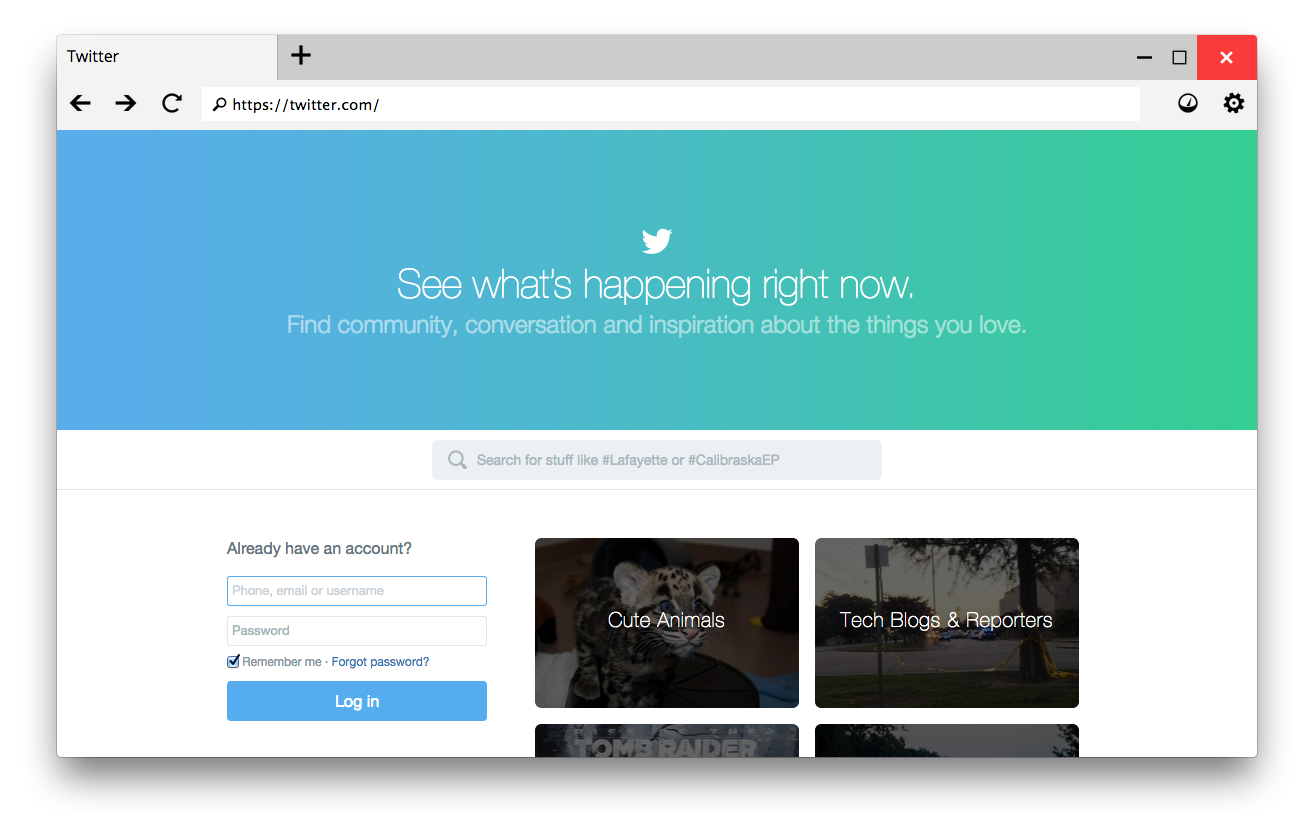 FEATURES
JUST WHAT YOU NEED
Warp is a simple browser. Its light-weight feature set keeps you browsing fast, allowing you to get things done.
TABS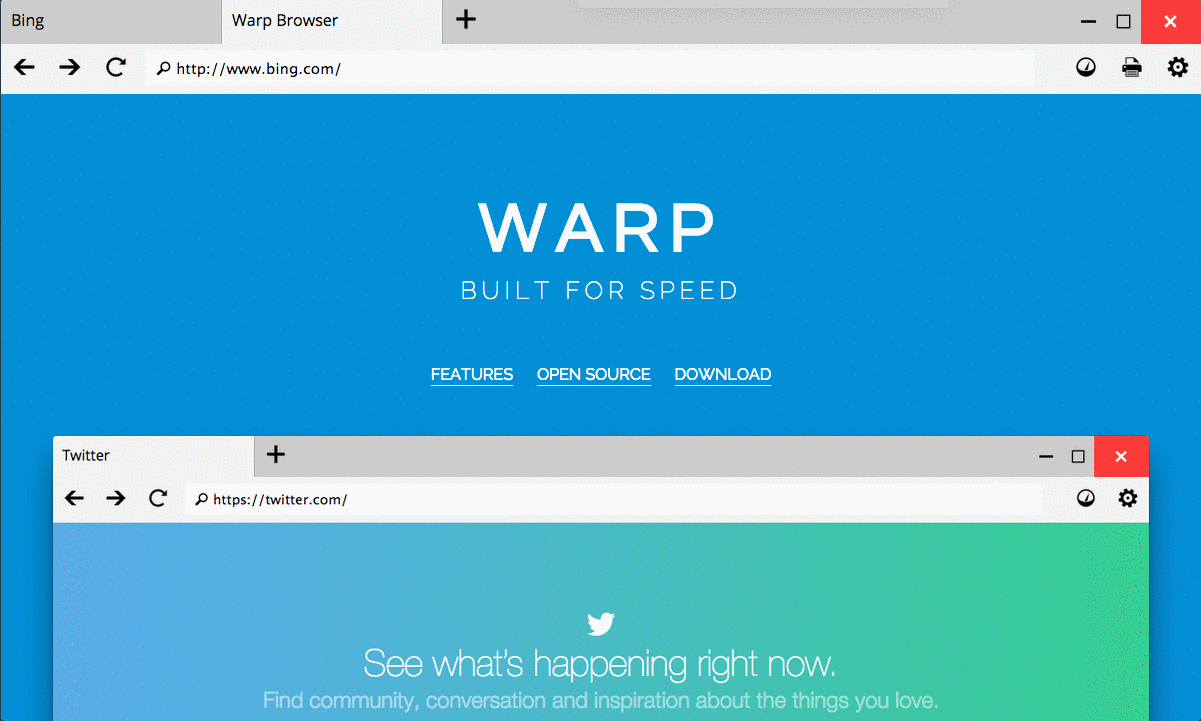 DEVELOPER CONSOLE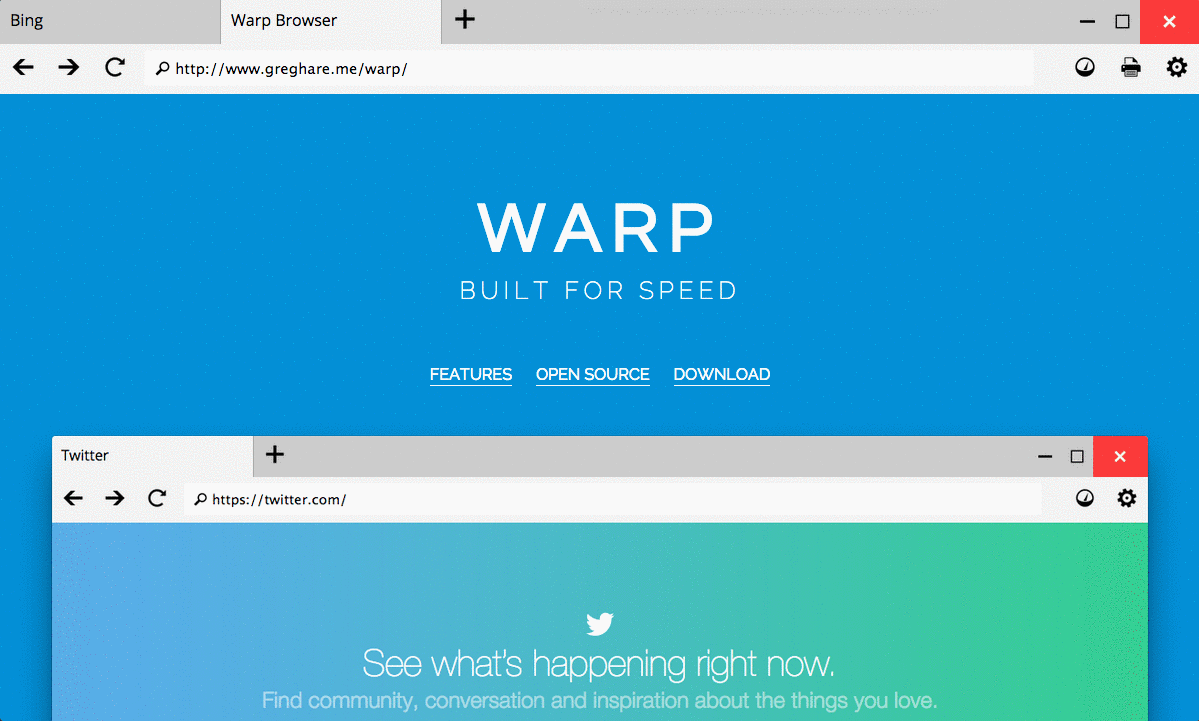 DEVELOPER TOOLS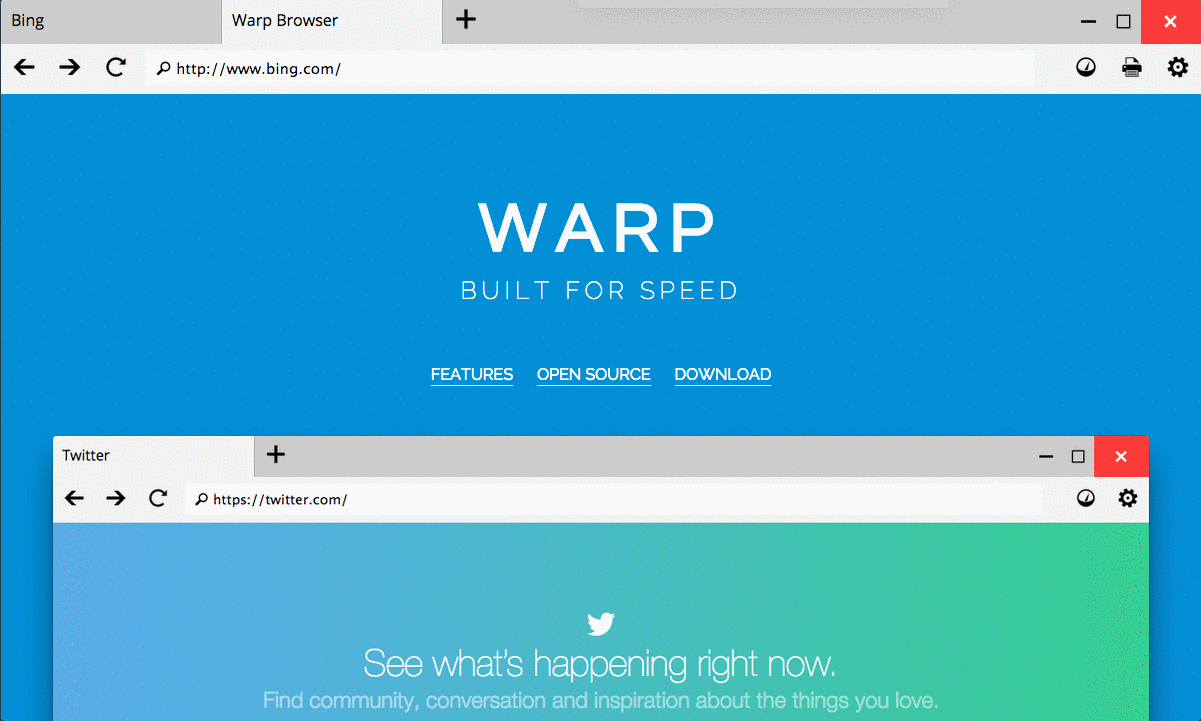 OPEN SOURCE
COMMUNITY DRIVEN
Developers can build new features for Warp by helping with the project on GitHub. Our goal is to make a browser that users love, and what better way to do that than with the help of the community using it.
DOWNLOAD
CROSS-PLATFORM
DOWNLOAD
Downloads are available for Windows, Mac OS X and Linux.
Source code is also available if you prefer to compile from source.